Your beauty is a reflection of your spirit shining in the world, and the most visible place for your spirit to shine is through your eyes and your face. In Chinese Medicine, the color, tone, and light seen in the face indicates your overall health. For example, if someone is ashen, it's considered a problem with the heart, even from a recent shock. Or if someone has a yellow hue, it typically means there is a hormonal imbalance.
However, an even more amazing thing about the face is that it's not just a reflection of what's going on internally, but treating the face and releasing the tension you carry in it can positively affect your overall health. If you release the tension in your face, your overall vitality will increase and thus your beauty, and light of your spirit increases and shines brighter.
Facial Rejuvenation through Gua Sha and Cupping is extremely popular all across Asia and has been for thousands of years. Millions of people incorporate Gua Sha and Cupping into their daily routine.
If you apply these Facial Rejuvenation techniques to your face, it will increase the tonality of your skin, improve the color and glow, and thus bring better health to your whole body. In addition to smoothing wrinkles, these techniques have many other health benefits, particularly for headaches, TMJ, tinnitus, and relief from old head injuries.
In this class, you will be introduced to the benefits of Facial Gua Sha and Cupping and instructed how to do it on yourself, your friends and loved ones, or for your clients if you are a healer, massage therapist, or esthetician.
Who is this class for?
Anyone who wants to look good and feel good.
Anyone who wants to provide Facial Gua Sha and Cupping to their clients.
Incorporating these techniques into your daily self-care regime will bring better health and beauty!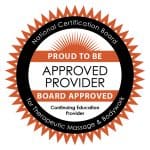 4 NCBTMB CE Hours Pending