Gua Sha and Cupping Clinical
Interested in advancing your studies of Gua Sha and Cupping?
Spend the day learning with Leta in her clinic.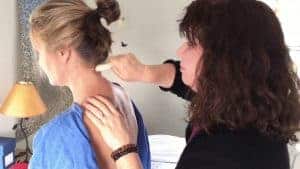 "Learning from books and theory is important, but learning by watching real treatments is a very efficient way to expand your healing potential. If you are serious about expanding what you have to offer as a healer, I highly recommend this style of learning."
Sunday, Sept 24th
9:00 – 5:00 p.m.
The Alchemy Healing Center
17 New South Street, #108
Northampton, MA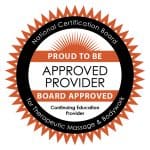 8 NCBTMB CE Hours Provided
We will talk for 30 minutes to start, then observe treatments of clients, have a lunch Q&A session, observe more treatments in the afternoon, and end with a group Q&A session.
Treatments will emphasize pain relief techniques such as Gua Sha and Cupping but will not be limited to them.
If you wish, you may schedule a client during the sessions (prior approval by Leta required). Leta will assess the proper treatment for your client, and you will do a supervised treatment on the person.
Light lunch will be included. We will take lunch orders in the morning. If your diet is not accommodated by local restaurants, please feel free to bring a lunch.
What: Gua Sha and Cupping Clinical
Overview: Clinical observation and optional supervised hands-on practice.
When: Sunday, September 24th
Time: 9:00-5:00PM
Location: The Alchemy Healing Center
Includes: Lectures, Observation, Optional Hands-On Experience, Tea and Lunch included
Early Bird Fee: $245.00 (after Sept 10th $299)
Cost for the Weekend (both Saturday Facial Rejuvenation plus Sunday Clinical): $350
You must have a healing practice (massage, Reiki, or other).
You must have attended a Gua Sha class with Leta, taken the Learn Gua Sha for Healers online course, or an equivalent study in Gua Sha or Cupping, which must be explained in detail below. If you'd like to take the online course, please email me for a discounted rate with purchase of this course.
To shadow a Treatment requires that you be an active participant in the treatment. It is a wonderful opportunity to observe an actual client receiving the treatment. As a student, you may also wish to receive a Treatment during the practicum. There are limited openings to be a practitioner or client on Sunday. To reserve your space (or one of your client's) please contact Leta directly. Receiving a treatment in a practicum is a wonderful opportunity to be both client and student at the same time. Bringing one of your existing clients is also an amazing opportunity for deeper learning in your own practice.